If Damian Hurley is not somewhere burning down buildings, it'd be a miracle.
Article continues below advertisement
The 19-year-old son of British actress Elizabeth Hurley and late American businessman Steve Bing has just lost out on up to $250 million after his paternal grandfather cut him out of the multi-million dollar family trust.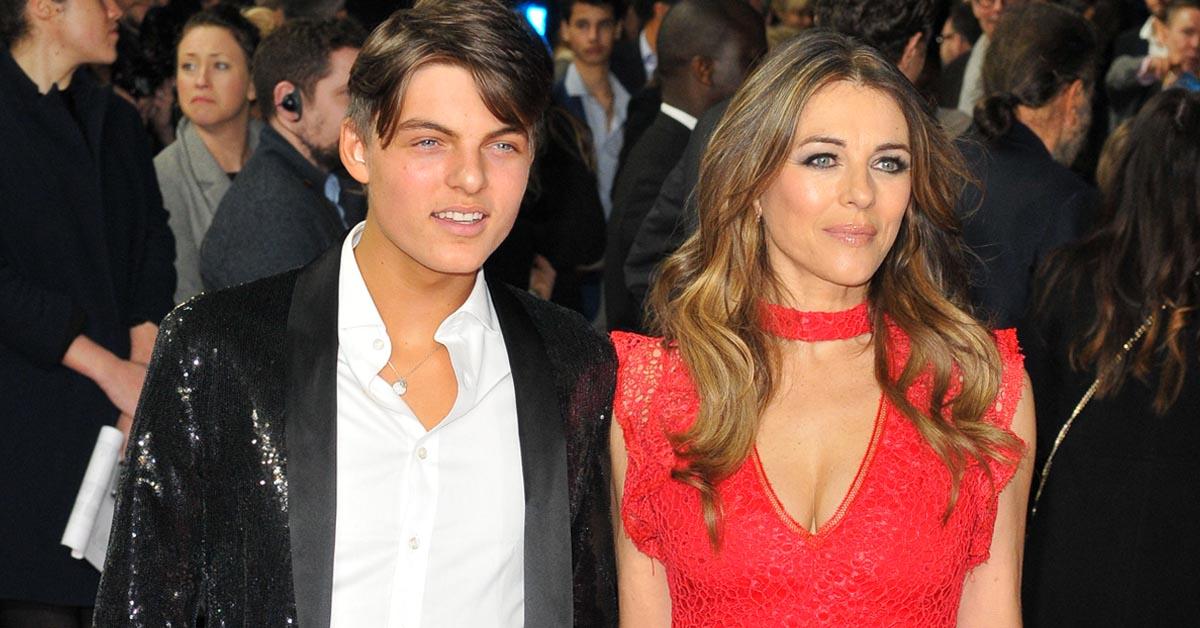 Article continues below advertisement
Dr. Peter Bing, Steve's billionaire father, decided that both Damian and his 23-year-old half-sister, Kira Bonder, were not worthy of the massive fortune because they were both born out of wedlock.
Instead, the lump sum will be divided between Peter's daughter Mary's two children, who were born to two married parents.
Steve – who inherited about $600 million from his family when he turned 18 – died by suicide last June.
Because he fought demons including addiction and depression, he had little-to-no relationship with either Damian or Kira while they were growing up. But according to Elizabeth, he tried to make things right before his tragic death.
Article continues below advertisement
She said she feels betrayed not only by her son's financial depravation, but also because he has been disowned by his own blood relatives.
"When Stephen took his own life, he died thinking his children were going to be taken care of," she said. "What Stephen wanted has now been callously reversed. I know Stephen would have been devastated."
Article continues below advertisement
Kira's mother, Lisa Kerkorian, is just as irate.
"As a mum, I wonder why on earth this had to happen," she said. "Why make two innocent kids into victims?"
Peter, now 90, has been adamant about who should receive the family's fortune since before Damian was even born; in fact, he revised his will to disinherit the young model while Elizabeth was pregnant with him.
Article continues below advertisement
Then in March of 2019, Bing Sr. went to court to ensure Damian and Kira would be cut out of the "grandchildren trust" he had established four decades prior.
Hurley and Kerkorian, along with Bing Jr., fought the action and won, but Peter's subsequent appeal – made mere months after his son died – was successful.
"Stephen fought very hard in his last year to have his children recognised and repeatedly told me how incredibly important this was to him," Elizabeth said. "He was happy beyond belief that the trial verdict ruled that Damian was to be treated like his sister's children as far as the trust was concerned."
Article continues below advertisement
"I am just relieved that Stephen will never know that Damian's relatives – Stephen's father and the family of his sister Mary – were ultimately successful in their appeal against the original trial verdict," she added.
Lisa agreed, calling the ordeal "horrible."
"Forget about the actual legality of it all; this is their grandfather saying: 'You don't count, and I don't want you to be a part of our lives because your mum was not married to my son,'" she said. "Damian and Kira have been disinherited from the Bing family trust. There's no recourse, they can't go back. They lost. It's been very painful for them and left a family void for Damian and Kira to deal with."
"I can tell you Steve loved his children and regretted not being there for them during his lifelong struggle with drug addiction," she added. "He expressed remorse to me for not being a father to them and he lived with the guilt of that."